In this post, we welcome Brandy Colbert, the critically-acclaimed author of the novels Pointe, Finding Yvonne, and Stonewall Award-winner Little & Lion. You can hear her speak about the inspiration for her first middle-grade title, The Only Black Girls in Town, and try her fun "invitation to imagine" activity. You'll also find other resources to explore. Thanks for joining us, and let us know what you think in the comments below!
---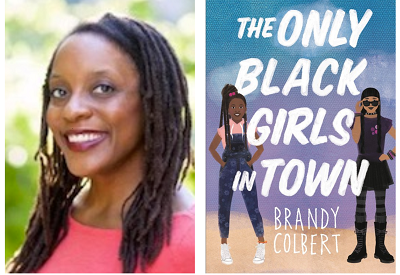 Written by Brandy Colbert
Published by Little, Brown Books for Young Readers
Release date: March 10, 2020
Alberta, a beach-loving surfer, has been the only black girl in town until Edie and her African American family move in across the street. Both girls are 12, but while Alberta loves being a California girl, Edie misses Brooklyn and finds it hard to adapt to small-town living. Then, while investigating the story behind a box of old journals in Edie's attic, they begin to bridge their differences, even as they discover shocking, painful secrets about the past. Brandy Colbert's first book for middle-grade readers explores piercing truths about race, friendship, and how history can reach right into everyday moments.
Blending In

"I would be sad that today is the last day of surf camp if I weren't so busy trying to ignore the worst person alive."

Read a longer excerpt from The Only Black Girls in Town, by Brandy Colbert
---
Explore The Only Black Girls in Town
Listen to Brandy Colbert talking with TeachingBooks about creating The Only Black Girls in Town. You can click the player below or experience the recording on TeachingBooks, where you can read along as you listen, and also translate the text to another language.
---
Invitation to Imagine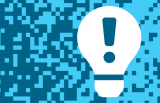 TeachingBooks asks each author or illustrator on our Virtual Book Tour to share a writing prompt, a drawing exercise, or just an interesting question to spark curiosity and creativity. Enjoy the following activity contributed by Brandy Colbert.
Imagination Activity with Brandy Colbert
Think about a place that makes you feel like your best self. What does it look like? What does it smell like? What makes it so special: the people, the food, the location? Compile a list of what makes this place feel special, and then write a scene based around that. The scene can be a memory, an imagined scene from the future, or a scene involving fictional characters.
---
Finish This Sentence . . . with Brandy Colbert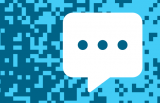 As part of our Virtual Book Tour, TeachingBooks asks authors and illustrators to complete short sentence prompts. Enjoy Brandy Colbert's responses.
"I hope my book encourages kids to think about . . ."
I hope my book encourages kids to think about how they treat others, as well as how much their words and actions can impact other people. Sometimes when we stop to consider what other people are going through, everything seems a little different than it was before.
"I knew I would be a writer when . . ."
I knew I would be a writer when I was seven years old! I've always loved books, and when I realized I could write and tell my own stories, I knew that's what I wanted to do for the rest of my life.
---
More Connections to The Only Black Girls in Town and Brandy Colbert