Enriching Your Summer School Curricula
We know that in the midst of summer school, kids and adults alike can get that itch to go outside and play.  Well, you may not be able to get outside right away, but try these quick resources to give your students a change of pace and enrich your summer programs.
Swing into summer with great Reader's Theater Resources — including over 400 scripts!

Why use Reader's Theater? This great interactive engagement tool supports:
Fluency development
Increased comprehension
Active engagement with text
And, understanding of characterization
Plus, it's fun!
Dive into quick and simple, ready-to-use activities with Activity Kits for 75 titles!
Activity sets like this one for S is for S'mores: A Camping Alphabet by Helen Foster James are great ways to help students maintain interest in summer programming. They can: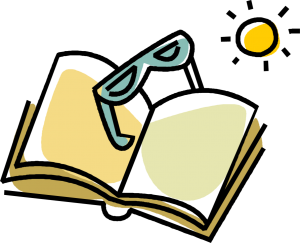 Fostering cooperative learning
Make learning fun
Allow time for more personal attention to students
Work well with the instructional flexibility of summer programs
And, fit easily into project-based learning!
Give individual attention to each student by creating unique-to-them custom reading lists filled with ideas on what to read during the summer.
Add titles as you read together or that they read independently.
Use the sharing tools to communicate with families.
Send to next year's teachers to give them insight into the students' progress and reading preferences.

What's working for you?
We'd love to hear how you're using TeachingBooks resources in your classrooms and libraries! Leave your ideas in a comment below!