The TeachingBooks mission is to equitably give all readers insights and opportunities that deepen their understanding and joy of the books they are reading. We continue to integrate new features to improve opportunities that support each student's learning differences.
Last month we launched a tool that we feel will make a real difference for increasing accessibility and catering to different learning styles. For almost every audio recording, we now have….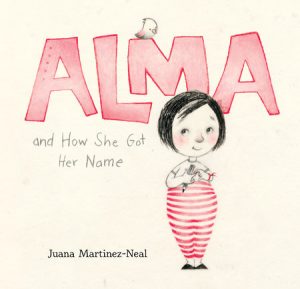 Highlights of the spoken word — students can now visually follow along.

Google Translate of the text on our site for more than 100 languages — creating accessibility for non-English speaking and ESL users.

Audio anchoring — for the user that wants to jump to any location of the recording.


Transcripts that allow for individual studying, previewing, and extended research.
For example, here is the transcript with Caldecott Honoree Juana Martinez-Neal discussing the backstory of Alma and How She Got Her Name.  These transcripts track what is being said by highlighting spoken phrases, allowing viewers to follow along with the audio or use the transcript independent of the audio; providing access for more learners.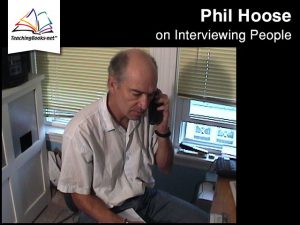 We also provide transcripts and closed captions for our original Meet-the-Author movies, like this one with the award-winning nonfiction writer Phillip Hoose.
For learners of languages other than English, TeachingBooks has recently integrated Google translate into our site.  By using this feature, found at the top of any webpage, the site will be translated into the user's selected language. Even the closed captions for TeachingBooks original videos and audio clip transcripts can be translated! The ability to translate these resources supports multilingual students and families which better connects them with the content shared in libraries and classrooms.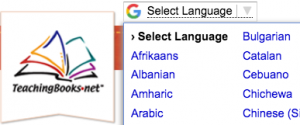 When communicating with students and families, sharing tools allow for ease of availability. Selecting a resource and sending it through our share tools gives the recipient immediate access. Signing in is unnecessary which eliminates the need to navigate the website. When working with a student who is easily distracted, sharing a single resource will allow more focus on the task at hand.

Sign in today to browse these newest additions. We would love to hear how you are using TeachingBooks.net to enhance your work to support all readers! Please follow us on Twitter @TeachingBooks, Facebook, and Pinterest or contact us at ProfessionalDevelopment@TeachingBooks.net.