Aspirations for ESL/ELL students reflect those held by educators for ALL students: intellectual curiosity, reading for enjoyment and a desire for life-long learning. In addition, teachers of ESL/ELL students focus on both oral and written language acquisition, in a non-native language.
Support students who are immersed in gaining fluency with the English language, by drawing on TeachingBooks.net's digital resources for insight, inspiration and engagement.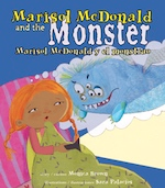 Incorporate bilingual books to provide support for students making connections with concepts in their native language, drawing on prior understanding and knowledge. Titles such as Marisol McDonald and the Monster / Marisol McDonald y El Monstruo by Monica Brown & Sara Palacios can enhance this experience.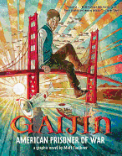 Visual features such as those found in graphic novels like, Gaijin: An American Prisoner of War by Matt Faulkner or Roller Girl by Victoria Jamieson, provide support for language acquisition in the form of solid context clues through visual representation.
Listening to complete recordings of books supports fluency and comprehension.

And Readers Theater scripts provide opportunities to practice pronunciation, inflection and intonation by reading aloud in a low stress setting.

Finally, you can support family literacy by providing links to resources and lists of books for shared reading.
We would love to hear how you use TeachingBooks.net to enhance your work and engage all learners.  Please share your ideas or contact us at ProfessionalDevelopment@TeachingBooks.net or 800-596-0710 if we can support you in your work.