Each month the TeachingBooks.net team is going to answer a "get-to-know-you" question, so you can learn more about us, and because we'd love to get to know more about you — please feel free to share your answer in the comments section! 
Adam:
I took this photo of a glove as a tribute to a friend of mine, who often posts images of left behind single gloves and mittens on her Facebook feed. My photo is pretty boring in comparison to hers; I've often encouraged her to collect her images in a coffee table book.
Sarah: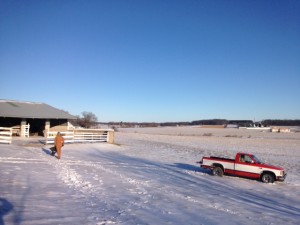 When the truck gets stuck, but the wood must be retrieved — our backup furnace was broken, and the temperature was about -10, so we bundled up and hauled wood to the house to fuel our wood stove. The pipes froze anyway, but at least we got some exercise!
Carin: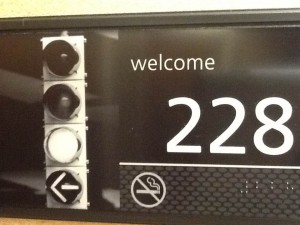 This is a photo of the sign outside my hotel room door in Wausau, WI. I thought it was pretty clever to give people a visual/image to remember — and not just their room number. Seemed like a good educational tool. Of course the sign also includes Braille and a non-smoking symbol — both of which I'm grateful for! And of course, the room number ends in 8, which made me happy too, since 8 is my favorite number.
Mark: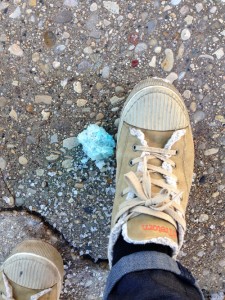 It was the morning after a night when it was -8 F this January, and we found some frozen antifreeze under our car. Documented in case we had any trouble. Also it was so cold even antifreeze froze.
Amy: 
My last photo was of my aunt, cousin and niece, taken during my trip to Michigan.
Nick: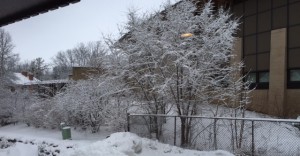 A view from the TeachingBooks.net office in Madison, WI. Enjoying the snow!
Val: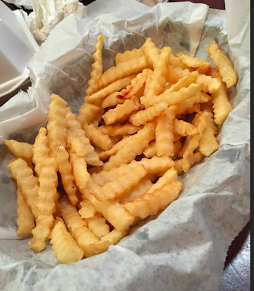 My most recent photo was taken on Friday at lunch with Adam. I texted it to Mark since he was missing out.
Ray: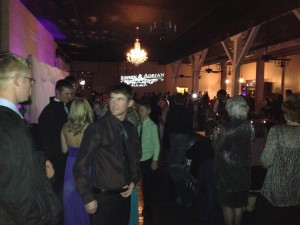 From a very fun wedding I recently attended.
Annette: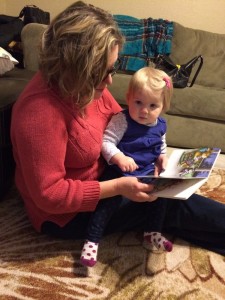 Jeanette: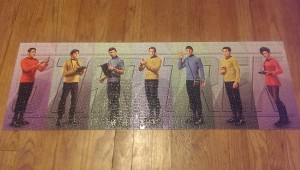 My favorite birthday present, a 1000 piece Star Trek puzzle. The photo doesn't do it justice, it's three feet long and a foot tall!
Be sure to tune in next month when we learn "What's something you're really into right now?"
Can't wait for the next installment? Take a peek at our Staff Directory or if we can be of assistance call: 800-596-0710.