The ALA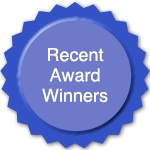 Youth Media Awards announcements are on Monday, January 11th and we are excited! Nick and Val will be in Boston, MA and the rest of the TeachingBooks.net team will be in Madison, WI watching the awards ceremony live at http://ala.unikron.com/2016/.
Follow us on Twitter @TeachingBooks as we live tweet the award announcements and available resources about the award-winning books!
In anticipation, here's a look back at the 2015 U.S. Award Winners.
To help pass the time until the 2016 award announcements, stay tuned to our Twitter and Facebook as we revisit highlights from the 2015 U.S. Award Winners list!