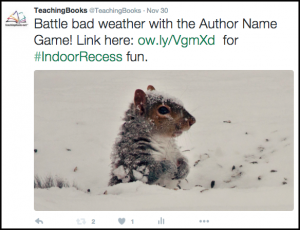 Opportunities to change and grow come to each of us through our PLNs (Professional Learning Networks). At TeachingBooks.net, our Social Media Team focuses on engaging with others invested in literacy conversations.
Regular features include our newest resources, great tips for using them in your classrooms and libraries, and behind the scenes stories.
Let's connect, learn and share to positively impact student literacy achievement and reading enjoyment. Add us to your PLN today!