A customer from the Chicago Public Schools recently asked us to create original multimedia resources with author PJ Gray.
In this original Meet-the-Author Book Reading PJ shares the elements he combined to write the Trippin' series in the hope of empowering reluctant readers.
Share a Book Reading with students before, during, or after they read a book — as a way for them to connect to it in a whole new way.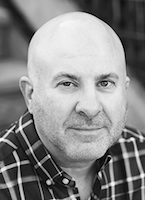 You can also listen to PJ Gray speak about his name.
Author Name Pronunciation recordings are a fun way to introduce books or authors to your students.
See all available resources about PJ Gray and his books.
We love to help you have the resources you need about the books your students are reading! If there's an author or book relevant to your curriculum for which you would like us to find and/or create relevant resources, please let us know.