TeachingBooks.net is preparing for World Read Aloud Day (WRAD) by participating in the WRAD "Speak Your Story" Blogging Challenge! The four week blogging challenge is outlined at The Busy Librarian.
World Read Aloud Day is Wednesday, March 4, 2015. Spread the word! #WRAD
Week 3: February 23 – March 1
Take a selfie with your favorite kid lit character.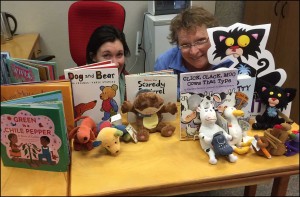 We love them all! Too many to choose from.